1st Time: Dominican Republic Travel Tips–Your 1st Trip
---
July 15, 2015
TRAVEL
---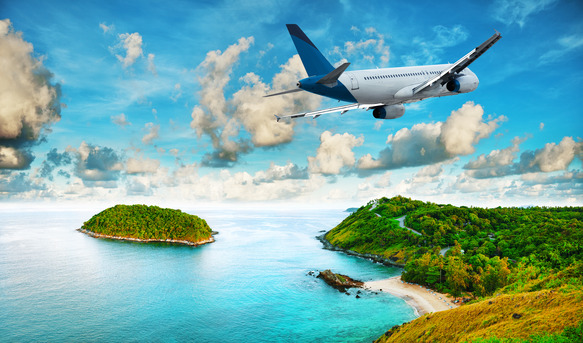 ---
My First Time — Dominican Republic Travel
As the plane neared the island for landing, an unexpected peace settled over me. My first trip to the Dominican Republic was an experiment — a writing sabbatical. The jet wheels gracefully kissed the runway and queued the passenger audience to cheer the A+ landing. Involuntary tears fell down my face with a joyous release — my soul's expression of gratitude for reaching "home" at last. Little did I know that six years later, I would have published a dozen soul-inspired books during D.R.sabbaticals.; and that I would now be writing this very piece!
Welcome to the Dominican Republic
The kindness of the people who welcomed me to the D.R. remains unsurpassed. My intent for this article is to extend that kindness to you. If planning to visit or live in the Dominican Republic we warmly welcome you. To prepare for your stay, I have outlined the travel basics — including power info you will need for your soft landing.
Dominican Republic Visa or Tourist Card
This is usually far easier than you may think. The Tourist Card operates as a tourist visa and can be purchased at the airport or point of entry. When you land or enter, you'll be given the opportunity to buy the card in the immigration area.
To obtain a Tourist Card you will need a valid passport and the payment of a US $10 or €10 fee upon entry to the country. Tourist Visas are expensive and complicated. Tourist Cards are simple and inexpensive and if you overstay, you simply pay an additional tourist fee when leaving.
The Tourist Card may also be available in Dominican embassies and consulate offices overseas and in travel agencies. If you are fluent in Spanish, you may purchase the tourist card online at www.dgii.gov.do. My advice? Just buy it at the airport or other point of entry. This is the most common and easiest way.
Dominican Republic Money
Like many Caribbean countries, dollars are accepted in some places. However, in smaller local situations you will need pesos. Dominican Republic money is called pesos, but is not the same as Mexican pesos. As of July of 2015, the value of Dominican Repubic pesos is as follows:
44.5 pesos to American dollar roughly translates to (rounding for easy mental calculating)
$1.00 USD = 44 pesos                      100 Peso Bill = $2.50
$10.00 USD = 445 pesos                  500 Peso Bill = $12.50
$100.00 USD = 4,450 pesos           1000 Peso Bill = $24.00,
.
Unless you stay in an all-inclusive resort, change is a constant problem in the Dominican Republic. When you go to a bank to exchange currencies, ask for 100 peso bills. If you don't ask, they will automatically give you 1000 peso bills. Having accumulated many thousand-peso bills all day, smaller establishments can quickly run out of change. This means you may experience an unnerving wait while they take your big billl to who-knows-where to get your change. This also can slow your progress, especially if your vacation time is short. See our article on Handling Dominican Republic Money, which covers ATM machines, money exchanging options, currency calculators, and other more detailed aspects of working and playing with Dominican Republic money.
Dominican Republic Spanish
If you do not speak Spanish at all, you will face a language challenge, but arm-waving and pointing is completely acceptable. A few locals speak some English, mostly in higher end resorts, restaurants, and hotels. Brush up on your Spanish and download a translation app to your electronic device. Here are a few phrases that might come in handy:
Cuanto cuesta este? (How much does this cost?)
Donde esta el bano? (Where is the bathroom?)
La cuenta, por favor (The check, please.)
Hola (hello)
Como esta? (How are you?)
Gracias (thank you)
Por favor (please)
Buenas dias (good day)
Buenas tardes (good afternoon)
Ayudame, por favor (Help me, please)
Yo quiero (I want)
Cambio (change)
Dinero (money)
Dominican Republic Cell Phone Service — Don't Get Robbed!
Your cell phone could be a problem, so do not get robbed. I am not referring to the "disappearance" of your cell phone. What I mean is that you will not want to return home to an astronomical cell phone bill! Your cell phone may or may not get reception, but if it does, your roaming charge will run between $2 and $3 per minute. I know people welcomed home to $700+ cell phone bills. This could ruin an otherwise wonderful trip of a lifetime.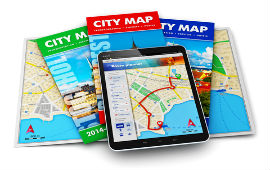 A smart solution is to turn off your cell, and set the phone to wireless mode. Many establishments offer free wireless service and you only need ask for the password. Use SKYPE or FACETIME or WHAT'S APP to communicate locally and internationally. The Dominican Republic is part of The Americas and uses the 001 area code (and the same electrical outlets). Therefore you only need dial a "1" preceding the United States or Canadian number when using a wireless phone app. Free WIFI allows you to use Google Translator, Google Maps, and also to access www.onthescenedr.com for your Dominican Republic needs.
If you are staying a while and want local cell phone service, head over to the local ORANGE or CLARO shop (Orange is easier). Buy a cheap local cell phone with prepaid minutes for about $20 and if needed, purchase additional minutes online. However, you will need your passport and likely an entire afternoon to set up an account.
All Original Material Copyrighted by the OTS:

Warning:

This material is registered with Google as original material  by Google verified authors and publisher. Therefore, if this material is re-used, spun, or copied in any way, it is highly likely that the Google Search Engine will give it a duplicate copy penalty.